Frank Foster at Live at Five!
Jun 4th, 2022 5:00 PM-9:00 PM
With Bruce Smelley Band
About Frank Foster
Frank Foster embodies musical independence at its highest level. He not only has taken the road less traveled, but the road almost never traveled. Acting as his own record label, management, booking agency and publishing company, he has managed to find success that some major label artist may never find. This rural Louisiana native and former oilfield man has taken his songs from the campfire to the coliseum seemingly overnight, all the while gaining a following of fans whose loyalty is unmatched. His musical journey started in 2011 with the release of his first album "Rowdy Reputation". To follow that up, in the late summer of 2012, he released his second album "Red Wings and Six Strings" which debuted at #30 on the Billboard Country Charts and #1 on Billboard's South Central U.S. Heat Seeker's chart. Foster's next five albums also all debuted on the Billboard Country Charts. Southern Soul was released in 2013 debuting at #11. Rhythm and Whiskey was released in 2014 debuted at #4. His early 2016 release, Boots On The Ground, debuted at #7. Later in 2016, he released Good Country Music, which debuted at #13. In 2018, he released his seventh album, 'Til I'm Gone, which debuted at #2 on the Billboard Country Album Sales Charts giving Foster his highest mark yet. He's a singer, a songwriter and his own boss. He refuses to let anyone water down his kind of country music. If he lives it, he writes it; if he writes it, he sings it; if he sings it, he believes it. Frank Foster … a true original.
About Bruce Smelley Band
Bruce grew up in southern AL, and has always had a passion for music. Starting on drums, he was raised on classic rock and country, however he developed his own wide taste in genres. He picked up a guitar and began his journey as a country singer, opening up for some of country music's biggest stars such as Clay Walker, Joe Nichols, Julie Roberts, Luke Combs, Sammy Kurshaw, The Cadillac Three, and many more. Over the years, Bruce has made a name for himself by winning the 2017 "Nappie Award" for "Best Country Band/Performer". His charisma and ability make everyone feel like a part of his show! The Bruce Smelley Band, consisting of some of the south's top musicians, travel across the country playing a wide range of headliners, festivals, support, private events, and different venues. You're sure to enjoy the show!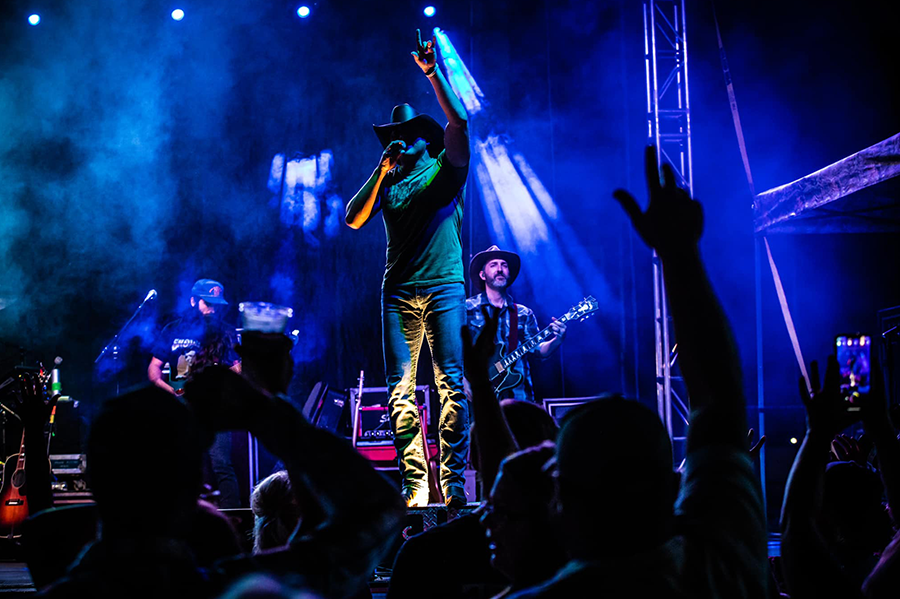 Fairhope Campus
(251) 990-0420 440 Fairhope Avenue
Fairhope, AL 36532