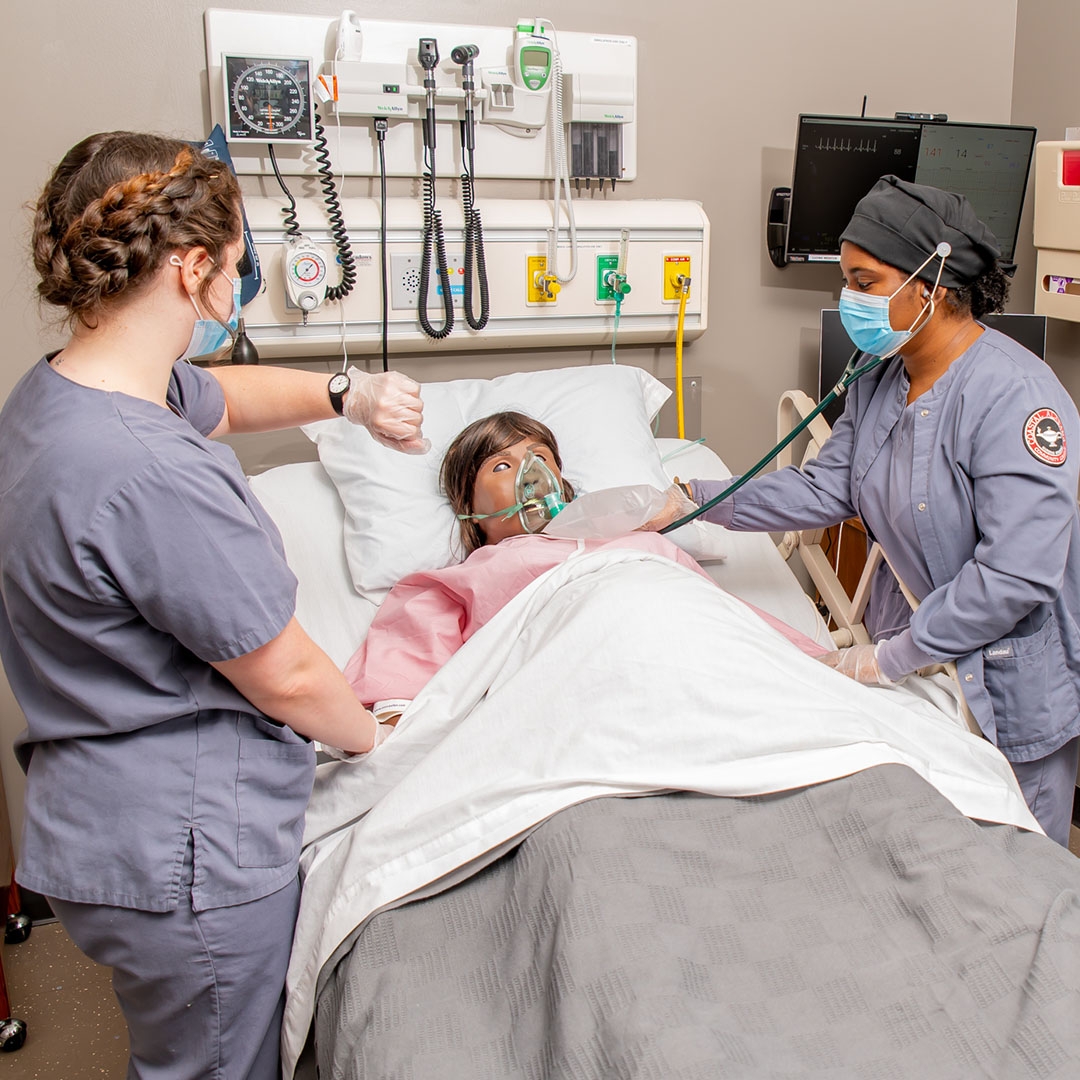 Thanks to updated statewide rules governing apprenticeships, expanded opportunities are now available to Coastal Alabama Community College nursing students. The college recently entered into an agreement with healthcare provider Infirmary Health, resulting in the first apprenticeship cohort on its Bay Minette campus for the Summer 2022 semester.
Through the program, students who have completed the college's established admission process and enrolled in the Practical Nursing program that begins this summer are eligible to apply for apprenticeships with Infirmary Health. The internships offer accepted students the opportunity to gain real-world experience and earn while they learn. For example, approved nursing students will be paid for clinical work hours at their specific clinical affiliate.
"As of now they won't be paid for on-campus classes, labs or their simulation labs, but they will be paid for all of their clinical and practicum hours, which is fantastic," said Dr. Tiffany Scarborough, Departmental Director of Nursing and Allied Health. "It is such a great opportunity for the students."
There are about 500 nursing students currently enrolled across Coastal Alabama Community College's campuses, and with the increased demand for nurses within the state and region, the new apprenticeship rules are a benefit for future students, as well. Nurses are listed as one of the top 25 highest demand positions in Alabama, with more than 4,500 annual openings in the state for RNs and LPNs.
Last week, the Alabama Community College System and the state Office of Apprenticeship announced the new rules which facilitate partnerships such as the one between Coastal Alabama Community College and Infirmary Health. That agreement, as well as one involving Gadsden State Community College, form the first cohort of the new apprenticeship era.
Scarborough said that additional partnerships, including expanded financial assistance, should be announced in the coming months, adding more opportunities for the next generation of nurses.
"We're very excited," she said. "These are tremendous opportunities for the students we serve."