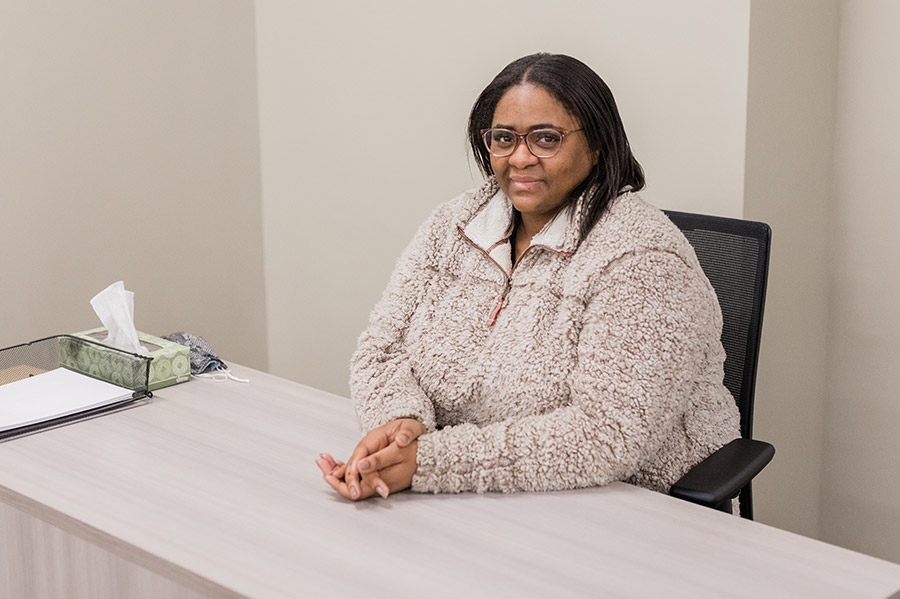 Employment
We are excited you are interesting in joining our team at Coastal Alabama Community College. Please read the information below and use the resource links to check for available faculty, administrative, staff and support positions.
Welcome to the College Employment Page!
Coastal Alabama Community College posts all vacancies and collects all applications for employment online. Review our current opportunities in the Learn More section of this page.
To apply online, click on the job title you are interested in and then click on the "Apply" link. If this is the first time you are applying using our online job application, you will need to create an account and select a Username and Password.
Applicants must meet the minimum qualifications as indicated on the job description and must submit a completed application packet in order to be considered for an open position. Complete application files must be received no later than the application deadline and will only be accepted though the online application process. A completed application consists of the following:
A completed online application form.
Current resume' showing education degrees earned and complete employment history.
Copies of transcripts from all colleges attended. Conferred degree(s) must be posted on transcripts. Unofficial transcripts will be accepted during the application process; however, official transcripts are required if employed with the institution.
Incomplete applications will not be accepted.
Please Note:
It is recommended that you have digital (PDF) copies of your resume and unofficial and/or official transcripts. You will be required to upload this during the application process.
You may be required to submit three professional references' contact information while you are completing the application for employment.
We do not accept paper, faxed or emailed applications and application materials.
You may not put "see resume" on any section of the application form.
Please ensure that uploads are not behind a paywall or a password-protected area. Applications may be disqualified is materials are inaccessible.
When you finish the steps to apply to a job, you will receive an on-screen notice that you've successfully applied. However, this notice does not mean your application materials are complete.
Correspondence regarding positions (i.e., scheduled interview appointment, position filled announcement) will be sent to applicants through the e-mail address used on the applicants' NEOEd accounts. Applicants are required to monitor their e-mail accounts for updates regarding positions.
Incomplete application packets will eliminate the possibility of an interview. It is the sole responsibility of the applicant to ensure his or her application packet is complete.
In accordance with Alabama Community College System (ACCS) policy and procedures, the applicant chosen for employment will be required to sign a consent form for a criminal background check. Employment will be contingent upon the receipt of a clearance notification from the criminal background check. The College is an active participant in the Employment Eligibility Verification Program (E-verify). E-verify electronically confirms an employee's eligibility to work in the United States as required by the Department of Homeland Security.
Other Information
Applicants must adhere to the College's prescribed interview schedule and must travel at their own expense.
The College reserves the right not to fill the positions in the event of budgetary or operational constraints. The College is a multi-campus organization and employees of the College are required to travel among various work sites for both day and evening responsibilities and must provide their own mode of transportation.
The College is an equal opportunity employer. No employee or applicant for employment or promotion, shall be discriminated against on the basis of any impermissible criterion or characteristic including, without limitation, race, color, national origin, religion, marital status, disability, sex, age or any other protected class as defined by federal and state law. Coastal Alabama Community College is also an Equal Opportunity Educator. It is the policy of the College that no student or other person because of age or race/color, national origin, sex, religion, disability, or the like shall be excluded or limited from participation in or be denied the benefits of any college program or activity.
The College will make reasonable accommodations for qualified disabled applicants or employees. The College reserves the right to withdraw this job announcement at any time prior to the awarding.
College Safety & Security
Prospective employees can review the crime statistics, fire safety and security information on the College Safety webpage. The Coastal Alabama Police Department also publishes the Annual Fire Safety & Security Report in the College Catalog & Student Handbook.
Employment Opportunities in the Alabama Community College System
Visit the ACCS website at www.accs.edu and click 'Job Postings' to sign up for email alerts.
Helpful Links