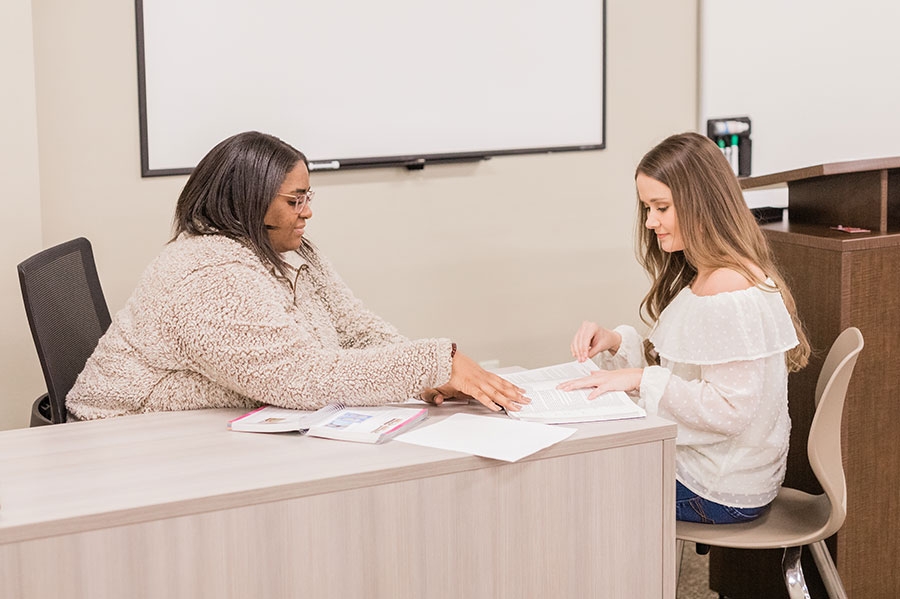 Advising
Everyone who takes charge of their life and career needs help along the way. Our Advising Team is here to help you prepare for your next steps at Coastal Alabama. 
Week 1: 10/23/23 - Registration opens for 45+ Week 2: 10/30/23 - Registration opens for 30+ Week 3: 11/6/23 - Registration opens for > 30 Week 4: 11/13/23 - Registration open for all students!
Your academic advisor will inspire and motivate you to succeed in your academic journey. From your first day to graduation or transfer, we are here every step of the way. Pardon our progress as we make changes to our advising model!
Need Help? Ask an Advisor! For general advising questions, please email advising@coastalalabama.edu
Do I have to meet with my advisor? No, students who started with us prior to fall 2023 do not have a hold. Advising is strongly encouraged but not required. You can be advised by any faculty member or a staff advisor. Yes, students who started with us in fall 2023 or beyond have a hold and advising is mandatory before registering for classes.
How do I connect with my advisor? Hopefully you have already interacted with your assigned advisor. Your advisor's #1 job is to help you be successful here at Coastal. All communication from your advisor contains a personal appointment scheduling link that takes you straight to their available appointments.
Don't know who your advisor is? Check your student profile in oneACCS or click the button to connect with any available staff advisor.
Are you a Career Tech student? If so, email Tameka.Thomas@coastalalabama.edu
Don't wait, schedule NOW!