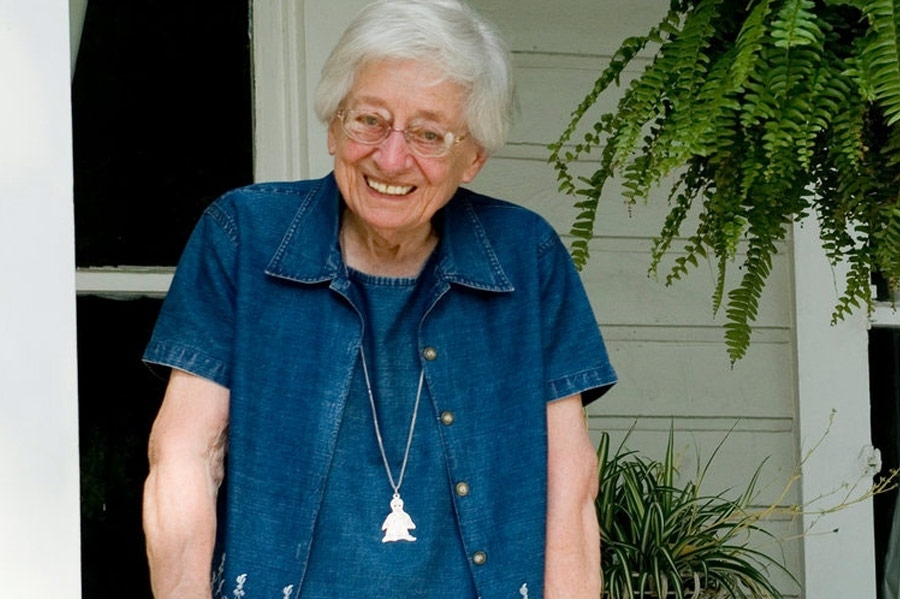 Kathryn Tucker Windham Museum
We are proud to be home to the Kathryn Tucker Windham museum, which is dedicated to preserve her legacy as a journalist, photographer and storyteller.
Celebrating the amazing life of Kathryn Tucker Windham 1918-2011
Kathryn Tucker Windham spent most of her career recording and preserving Alabama's history and folklore. Coastal Alabama Community College in Thomasville opened the Kathryn Tucker Windham Museum with a celebration of her 85th birthday on June 1, 2003.
The New York Times remembers Kathryn Tucker Windham.
The museum, housed in the college's library building, takes visitors through Ms. Windham's early childhood in Thomasville, her career as a journalist and her rise to national attention as a storyteller. An exhibit covering her one-woman show on the life of Julia Tutwiler features the costume she wore in productions across the state. The Windham Room, a reading and archive room, includes photos and accompanying stories beginning with Ms. Windham's earliest photos taken with a Kodak Brownie camera she received at age 12. When completed, this room will include rocking chairs with audio hook-ups allowing visitors to sit and listen to recorded stories told by Ms. Windham.
The museum also includes a sculpture of Ms. Windham by Alabama folk artist Charlie Lucas.
The museum is located on the Coastal Alabama campus on Highway 43 South in Thomasville.
Hours of Operation:
Monday-Thursday, 7:30 a.m. - 5:00 p.m. and Friday, 7:30 a.m.- 1:30 p.m.
For more information, call Coastal Alabama Community College, 334-637-3146.
Follow the Kathryn Tucker Windham Museum on Facebook!