President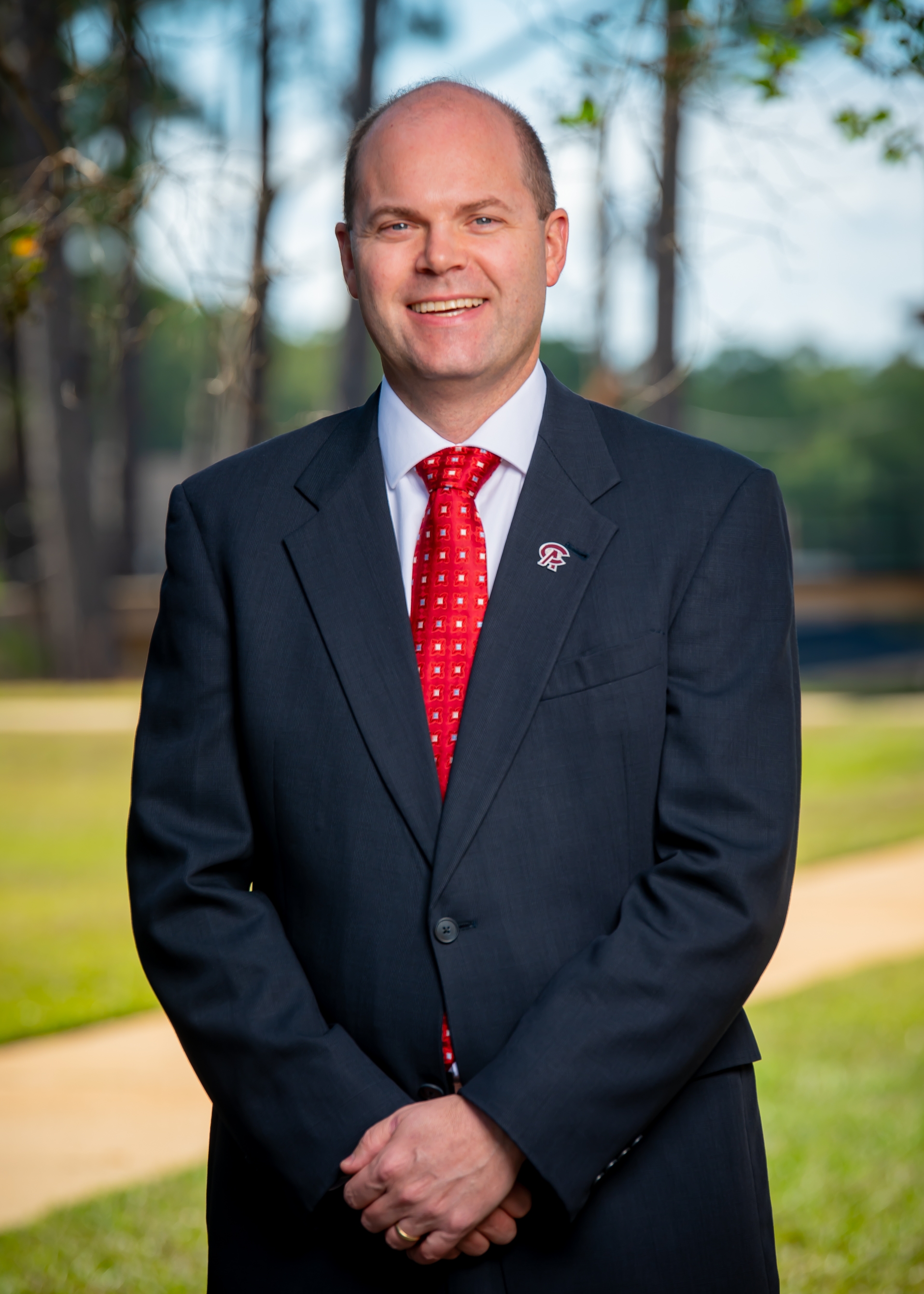 Frazier Payne, Acting President
Lawrence Frazier Payne was appointed Acting President of Coastal Alabama Community College in November 2023. Coastal has a service area is the largest territory in the fastest growing region in the Alabama Community College System. Previously, Payne served as Special Assistant to the Chancellor and Regional External and Government Affairs Liaison, while working at Bishop State. There, Payne supported Bishop State's President, Olivier Charles, and implemented the president's vision with improvements in programs, IT infrastructure, and facilities, with a strategic focus on robust community engagement. Bishop State has opened its doors welcoming community leaders, prospective students, and site selectors for economic development projects. In one year, this plan has yielded results with Bishop seeing an over 20% increase in enrollment and numerous training workforce development programs for business and industry, positioning the college for rapid future growth.
With a focus on improvement in programs, Payne was instrumental in Bishop State starting an Aviation Manufacturing Technology program. This one of kind technical program is built to serve the growing workforce needs of the aviation manufacturing industry in the Mobile region. In less than two years, Bishop has trained over 200 new hires for Airbus helping students earn over 2,850 highly valued industry recognized credentials along with 18 hours of college credits.
With special attention on improving facilities, in two years, Payne has managed over $30 million worth of ongoing capital improvement projects at Bishop State's three campuses. In addition, he has helped shape Bishop State's new Master Plan and the priority of projects that were created in its report.
Frazier began working with the Alabama Community College System in January of 2020 as Regional External Affairs Liaison. In this role he was entrusted to represent ACCS to support the colleges in his region being a resourceful leader in helping colleges increase regional value by building and maintaining relationships with business and industry, community leaders, elected officials, and various stakeholders.
Prior to coming on board at the system office, Frazier served the people of southwest Alabama working for two Members of Congress (Congressman Bradley Byrne and Congressman Jo Bonner). There, Payne worked with people from all backgrounds to find consensus to improve the lives of those in south Alabama.
Serving under Congressman Bradley Byrne, Frazier was a key advisor to the Congressman as a member of the Senior Leadership Team. Working with a solutions-oriented approach under Byrne, Payne focused his attention on fixing longstanding problems. From engaging with railroad companies by advocating for safer crossings in small towns, to working with federal agencies to help lessen the burden of harmful regulations to businesses and local governments, Payne earned a reputation for getting results.
During Payne's work with former Congressman Jo Bonner, serving the needs of constituents was his charge. There, his two crowning accomplishments were, first, working with claimants to the BP compensation fund in the aftermath of the BP Oil Spill. Second, in working to improve the lives of hundreds of people impacted in Mobile and Baldwin County by the devastating Hurricanes of Ivan and Katrina. Payne also planned and coordinated over 200 town hall meetings. In addition, Payne planned high school leadership conferences hosting thousands of high school students from seven counties in South Alabama.
Payne is a 2009 graduate of Leadership Mobile. He is also a graduate of the Economic Development Academy at the University of Alabama. He was also appointed by Mobile County District Judge Edmond Naman to serve on the Juvenile Detention Alternatives Initiative (JDAI) Executive Committee to participate in an intensive inspection of Mobile County Juvenile Courts and the Strickland Youth Detention Center.
Frazier is married to the former Lesley Acker, of Mobile, and they are the parents of two daughters, Lula, and Corinne.