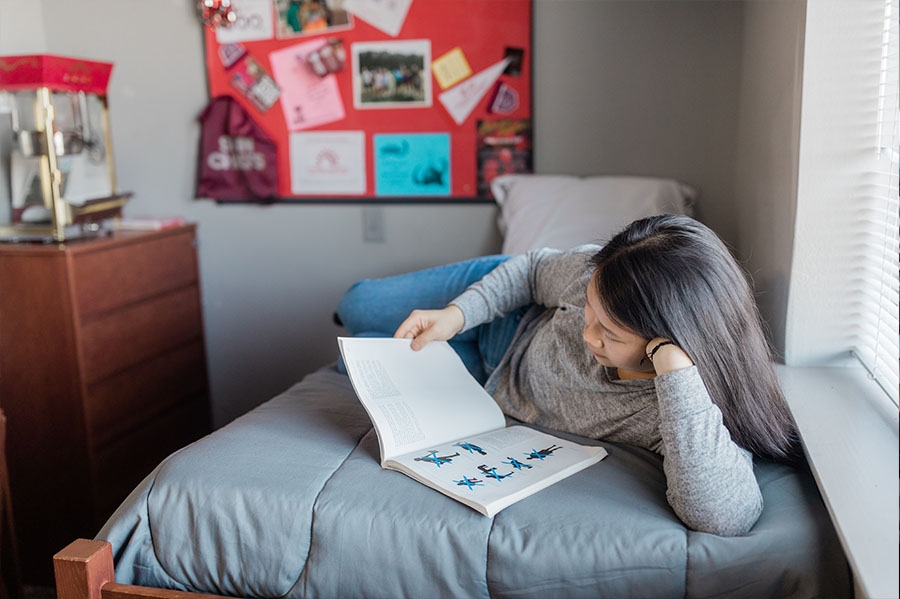 Housing
The residence halls are not just piles of brick and mortar – here you can chart your course for an exciting future and meet people who will become lifelong friends no matter where you may go.
Housing Applications for 2023-2024 are now OPEN. Housing will NOT be available for the Summer 2023 Semester.
Welcome to Coastal Alabama Campus Housing!
Campus Housing is available only on the Bay Minette and Brewton Campuses. Meal plans are available only on the Bay Minette Campus.
College can be fun – and with a few guidelines, campus community living is a place to build relationships, discover your real potential, and develop your world view.
The College offers its residential students convenience, comfort and security while they take college classes and participate in community life on a college campus. Sports events, dances, intramural sports, movies on the quad, theater productions and school academic, social & community organizations galore; a student can become as involved as he or she wishes– the opportunities abound. Living on campus simply makes life easier!
Mission Statement
The Coastal Alabama Community College Housing Department is committed to providing an extension of the College's academic mission and institutional goals through enrichment programs, which promote growth and development conducive to the personal and academic success of its residential students in the secure environment of the Residence Halls.
Policy of Nondiscrimination
The College is an equal-opportunity employer. No employee or applicant for employment or promotion shall be discriminated against on the basis of any impermissible criterion or characteristic including, without limitation, race, color, national origin, religion, marital status, disability, sex, age, or any other protected class as defined by federal and state law. Coastal Alabama Community College is also an Equal Opportunity Educator. It is the policy of the College that no student or other person because of age or race/color, national origin, sex, religion, disability, or the like shall be excluded or limited from participation in or be denied the benefits of any college program or activity.
For the most up-to-date policies, rules and regulations refer to the current edition of the College Catalog and Student Handbook.
Hours of Operation
Monday – Thursday : 7:30am -5:00pm
Friday : 7:30am – 1:30pm
Mailing Address
1900 U.S. Highway 31 South
Bay Minette, AL 36507