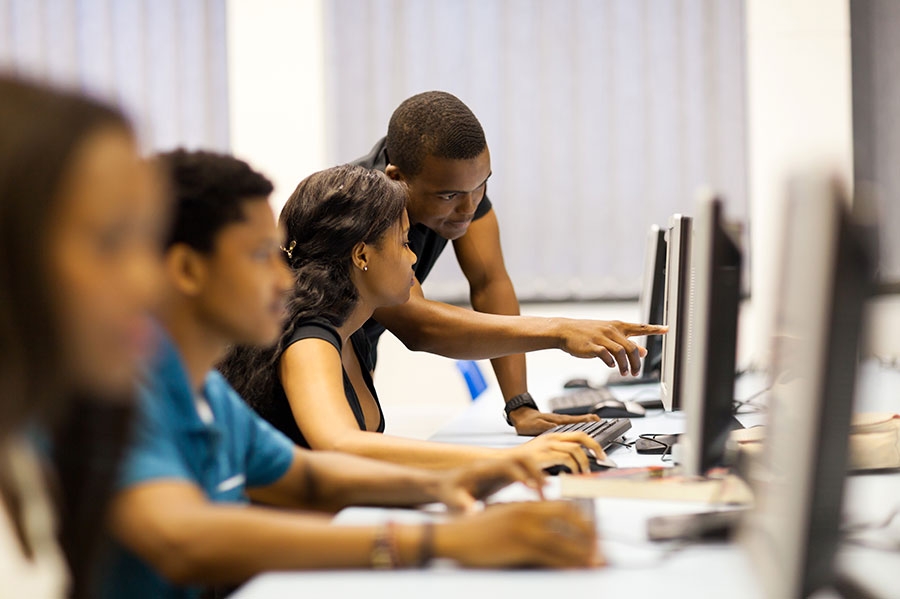 Adult Education
Coastal Alabama's Adult Education Program offers various services, certifications, and classes at no cost to our students.
Adult Education
Coastal's Adult Education Career Pathway program provides educational services to help students become career ready in a welcoming and supportive environment. This will enable students, often while still working, to advance their employability skills. In turn, this will help our students secure better jobs and obtain higher levels of education and training. Our career pathways are designed to create avenues of advancement for the underemployed, the unemployed, incumbent workers, new and future labor market entrants, and to produce a steady supply of qualified workers for employers. We are the pathway between employers and the qualified/credentialed workers of tomorrow.
We offer all of our classes and certifications at no cost to our students. Our focus is driven by aligning our student's goals with their individual interests and guiding them to reach their highest potential. Classes are available in Atmore, Bay Minette, Brewton, Fairhope, Flomation, Foley, Gilbertown, Gulf Shores, Jackson, Moreoville, Seminole, Thomasville and online.
Students 16 years of age and older, who are not enrolled in a high school program, may participate in any of the no-cost programs offered by the Adult Education Department.
Hours of Operation
Monday – Thursday : 7:30am -5:00pm
Friday : 7:30am – 1:30pm
Contact Information
Baldwin County 251-580-2105
Escambia County 251-368-7633
Monroe County 334-637-3181
Clarke County 334-637-3181
Wilcox County 334-637-3181
Marengo County 334-637-3181
Choctaw County 334-637-3181
Mailing Address
1900 U.S. Highway 31 South
Bay Minette, AL 36507