Announcing the 2022 Pines to Palms Winners!
Feb 28th, 2023 Featured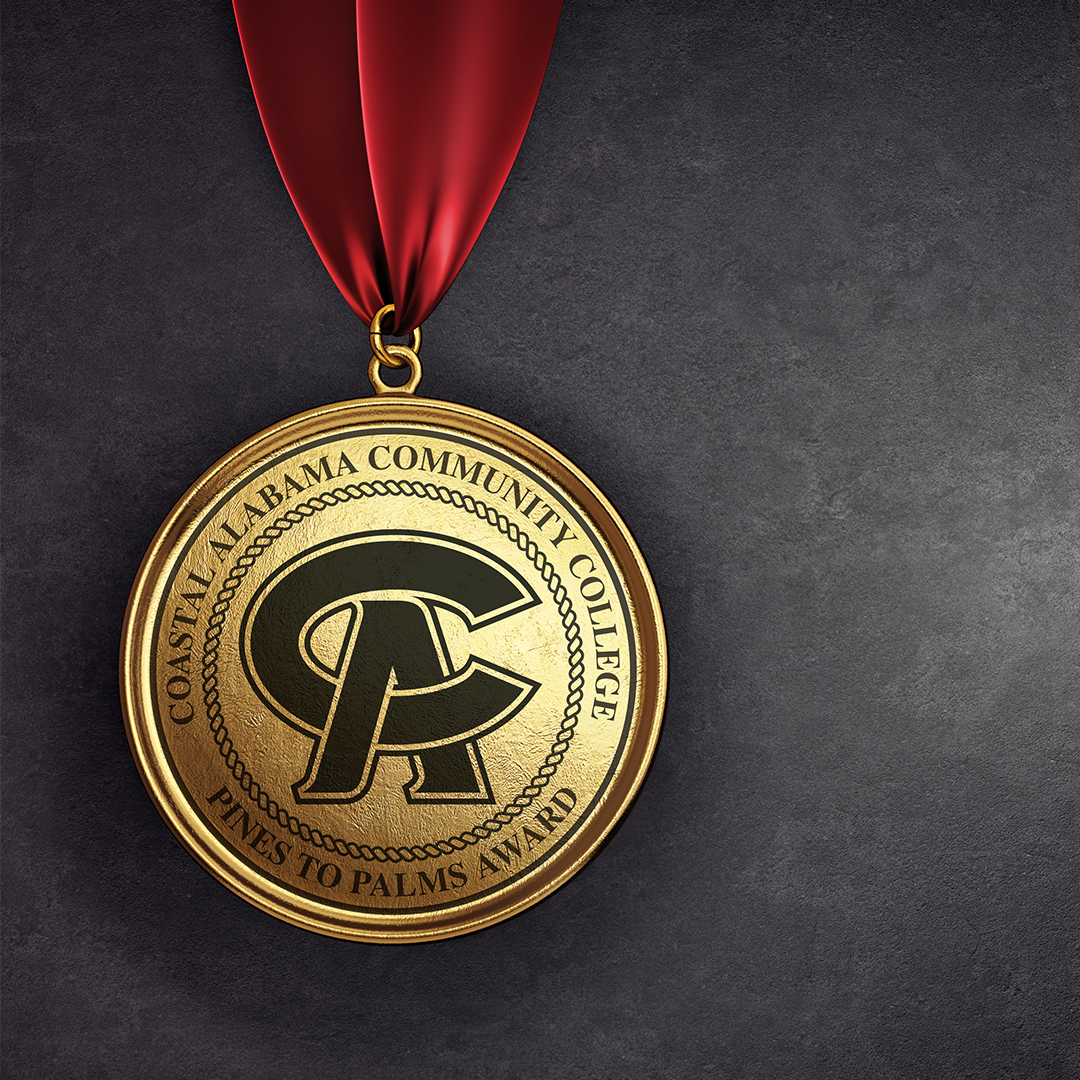 We are excited to announce the 2022 Pines to Palms Award winners!
These individuals were nominated and voted on by their coworkers and Coastal Alabama students as employees who have gone above and beyond to achieve Coastal Alabama's mission.
This year we have included one of the many comments that came with each winner's nomination.
The 2022 Pines to Palms Award winners are:
Employee Choice
Administration: Mandy Bezeredi

Mandy goes way over and beyond her required job. She is always thoughtful, very compassionate toward staff and students and creates a work environment where you love your job!

Staff: Khori Fields

Khori is the epitome of a true servant leader. She's authentic and she's a true advocate for her nursing students.

Academic Faculty: Dana Einfeld

Dana goes above and beyond for faculty and students alike, works super over hours, has made many improvements for Coastal.

Allied Health Faculty: Katrina Allen Thomas

Katrina always goes the extra mile for her students and coworkers.
Student Choice
Administration: Dennis Fuqua

Mr. Fuqua displays outstanding leadership and has made major improvements to the Brewton Campus. The community is involved more than ever, and the campus is much more "alive".

Staff: Taylor Matheson

Ms. Taylor is kind to every student who walks through her door. She is truly an amazing person and makes everyone feel like they belong at Coastal, she deserves this award!

Academic Faculty: Stacey Albaugh

Ms. Albaugh is an awesome instructor, freely giving of her time and expertise to encourage all students. She also works with the Brewton community Ceramics course and has the same full-throttle energizing style that is really incomparable among educators!

Career Tech Faculty: Tiz Day

Ms. Day goes above and beyond to make sure her students (myself especially) succeed, not only in their college career, but also with everyday life! She truly is an angel sent!

Allied Health Faculty: Rachael Jordan

It is obvious that Dr. Jordan is passionate about teaching, she is extremely engaging when she teaches which as a student makes comprehension that much easier. She deserves this award hands down.

Adjunct/Part-Time Faculty: Larry Burt

I believe Mr. Burt's hard work and ability to help those of us who are not good at math is under recognized. He is extremely talented and hard-working. For the first time in my entire life, I finally have confidence in my ability to perform mathematical equations will and I even enjoy some of it!
Congratulations to all the winners!