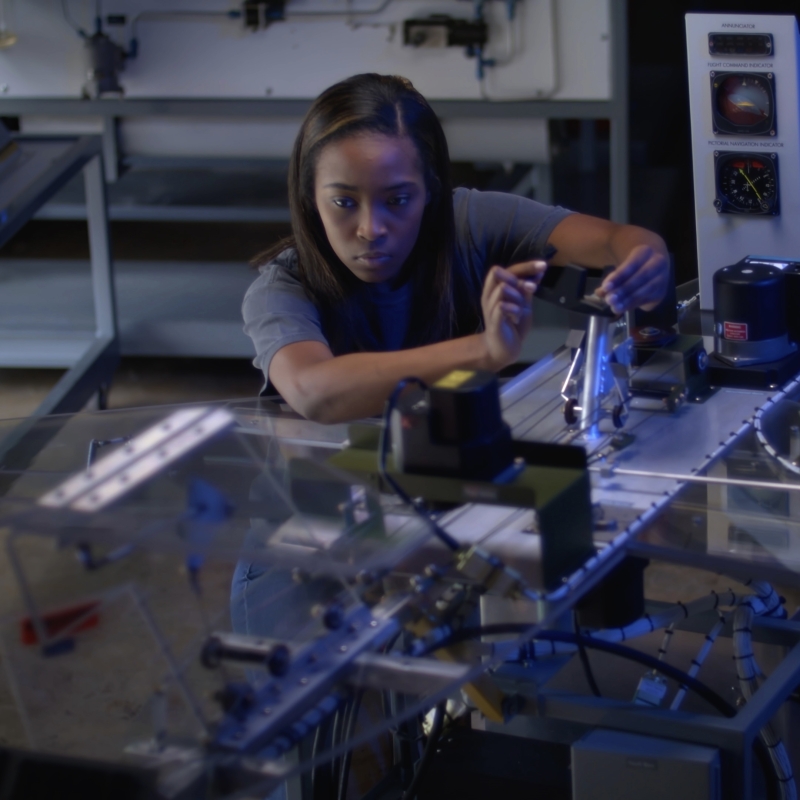 Coastal Alabama Community College is continuing to answer the call for a trained workforce for one of the area's largest career sectors – Aviation.
Beginning this fall, Coastal Alabama Community College will offer a short-term certificate in Aviation Manufacturing Technology. This 18-hour certificate will prepare students for lucrative careers in the region's aviation industry. Courses include Aviation Manufacturing and Aerostructure Assembly as students gain a foundational knowledge of aircraft assembly. Embedded into these courses will be job-winning certificates from Snap-On Industrial's certification program. Certifications will be earned in skills like multimeter operation, precision measurement, sheet metal assembly and torque.
This certificate, designed to attract high school dual enrollment students in Baldwin and Mobile, is a tremendous opportunity for high schoolers and adult students to train quickly for a quality career. Courses will be offered at the Academy at the Fairhope Airport and the Alabama Aviation Center at Brookley Field – both sites of Coastal Alabama Community College.
Upon completion of the certificate, students will have the option to continue their education earning FAA Licenses in Airframe and/or Powerplant due to Coastal Alabama's Federal Aviation Administration designation as a part 147 school.
"This is such a great opportunity for students to earn a certificate that leads to a quality job opportunity with Airbus," said Dr. Josh Duplantis, Dean of Workforce Development at Coastal Alabama. "This certificate will also allow students to jump back into education if they chose to do so and enhance their education with the Airframe and Powerplant license which will allow them to work in additional jobs at Airbus and at other aviation facilities in what is becoming one of the largest aviation corridors in the world."
This program is supported by representatives of local aviation industries who are members of the advisory board.
Adult students should contact the Admissions Office or the Alabama Aviation Center at Coastal Alabama to learn more. High school students who would like to know more about this certificate should contact their high school counselor.