Coastal Alabama Community College Issues Human Trafficking-Free Zone Proclamation
May 23rd, 2022 Featured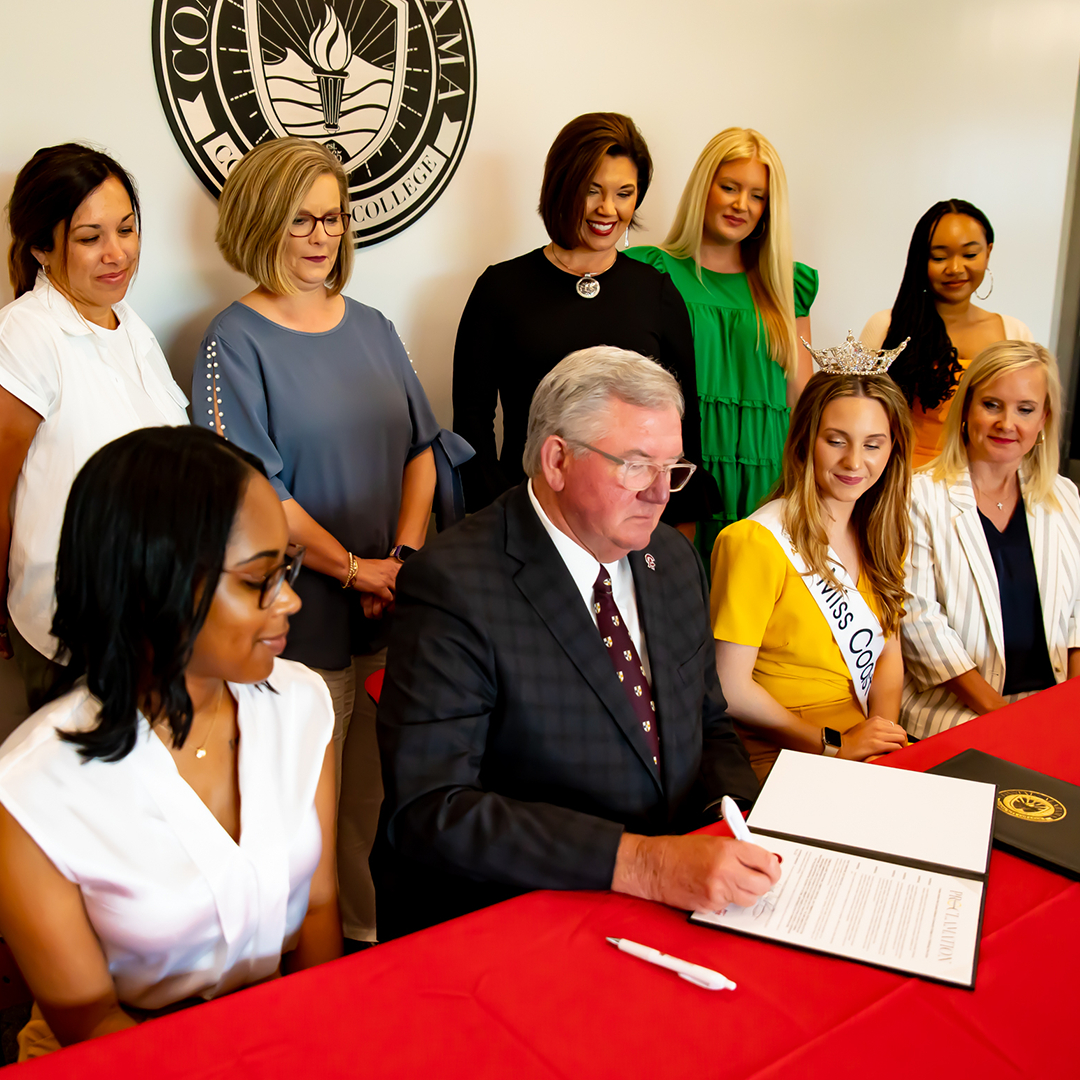 Coastal Alabama Community College became a "Human Trafficking-Free Zone" on Monday, with the signing of a college-wide proclamation by President, Dr. Craig Pouncey. The proclamation covers all the college's campuses across southwest Alabama.
The initiative is spearheaded by 2021/2022 Miss Coastal Alabama, Breighanna Vigor, who has chosen it as her platform as she prepares to compete for the title of Miss Alabama later this year. Coastal Alabama Community College is the first college in the southern half of the state to take such measures.
By officially becoming a "Human Trafficking-Free Zone," the college pledged to spread awareness and educate students, staff and faculty about the warming signs of human trafficking, which Vigor said is a multi-billion dollar industry and the fastest growing criminal enterprise in the world.