Coastal Alabama's Machine Tool Technology Program Growing
Dec 2nd, 2021 Featured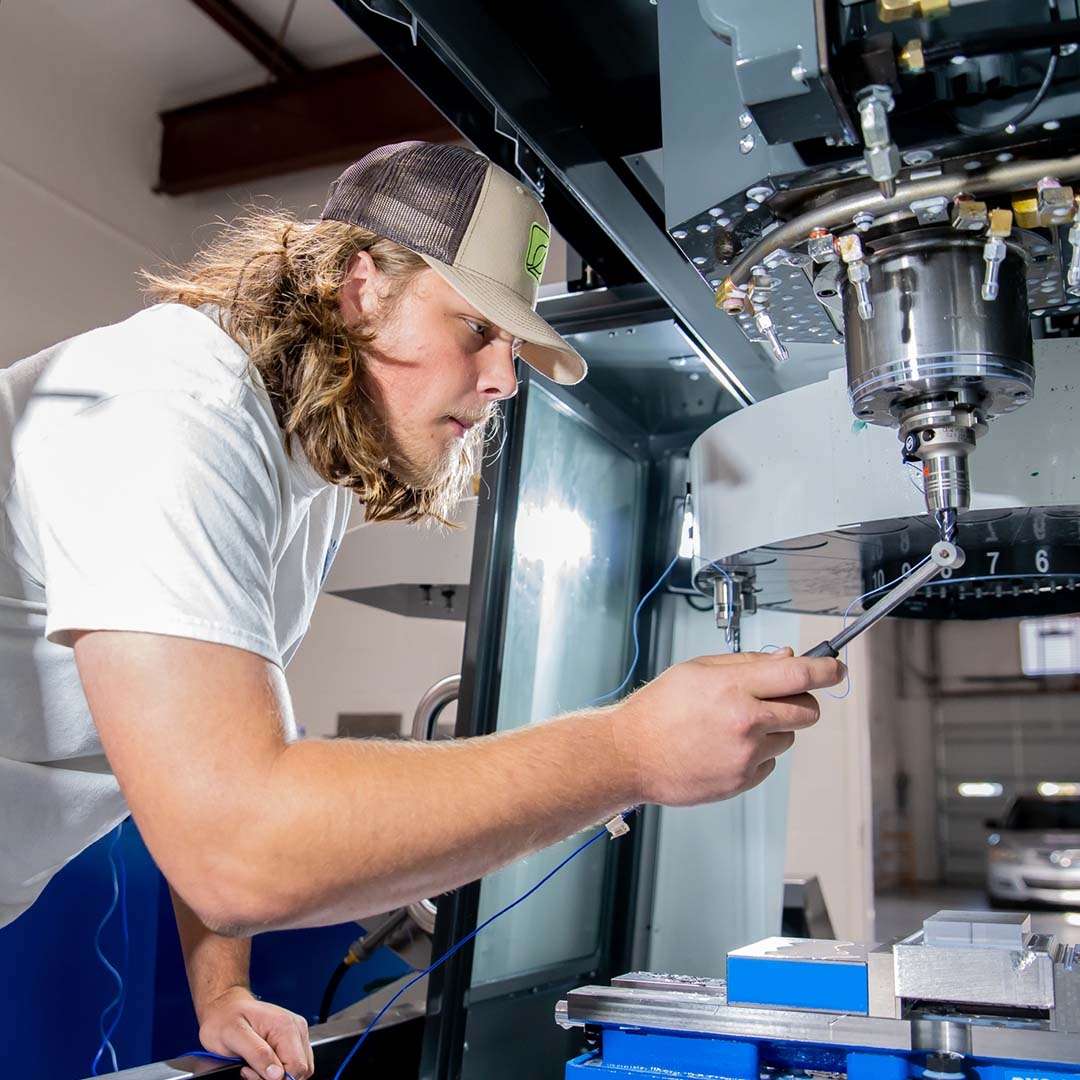 The Machine Tool Technology program at Coastal Alabama Community College's Atmore campus is growing, and thanks to a national calibration company, its state-of-the-art machines are in peak form.
Recently, representatives from MSC Industrial Supply Company and the Oak Ridge National Laboratory held training at the college, demonstrating "ping testing" on the Machine Tool Tech program's $85,000 HAAS CNC milling machine. Students and industry experts were on-hand for the two-day training session, which identified and calibrated harmonics on the milling machine.
By reducing chatter — one of the major causes of premature tool breakage and wear, as well as bad finishes on materials cut — the ping testing increases overall project efficiency and will help the program's graduates move into the workplace with advanced skills on maintaining, and improving, their equipment on the job.
Machining has an impact throughout everyday life, and is present in every aspect of manufacturing, and machinists are the ones who operate, and repair, the devices. In south Alabama and beyond, trained machine operators can start around $16 per hour, up to $28 an hour for a more skilled machinist position, according to program instructor Woody Gingras, who has 40 years of experience within the industry and offers hands-on instruction throughout enrollment.
With just five to seven years of experience, those can jump to around $35 to $40 an hour, depending on the facility, he said based on his conversations with local industries who employ machine operators. Some aerospace jobs even may pay up to $60 an hour.
As part of the partnership with MSC Industrial, Atmore's and Thomasville's Machine Tool Tech program received a full set of material and tooling to allow for ping testing on its machines moving forward. The two-semester program trains students in several skill areas, such as blueprint reading, drill press, lathe, milling machine, grinding operations and computer numerical control (CNC) machines.