Coastal Alabama's Matt Palamara Designated Certified Executive Chef by the American Culinary Federation
Mar 9th, 2022 Featured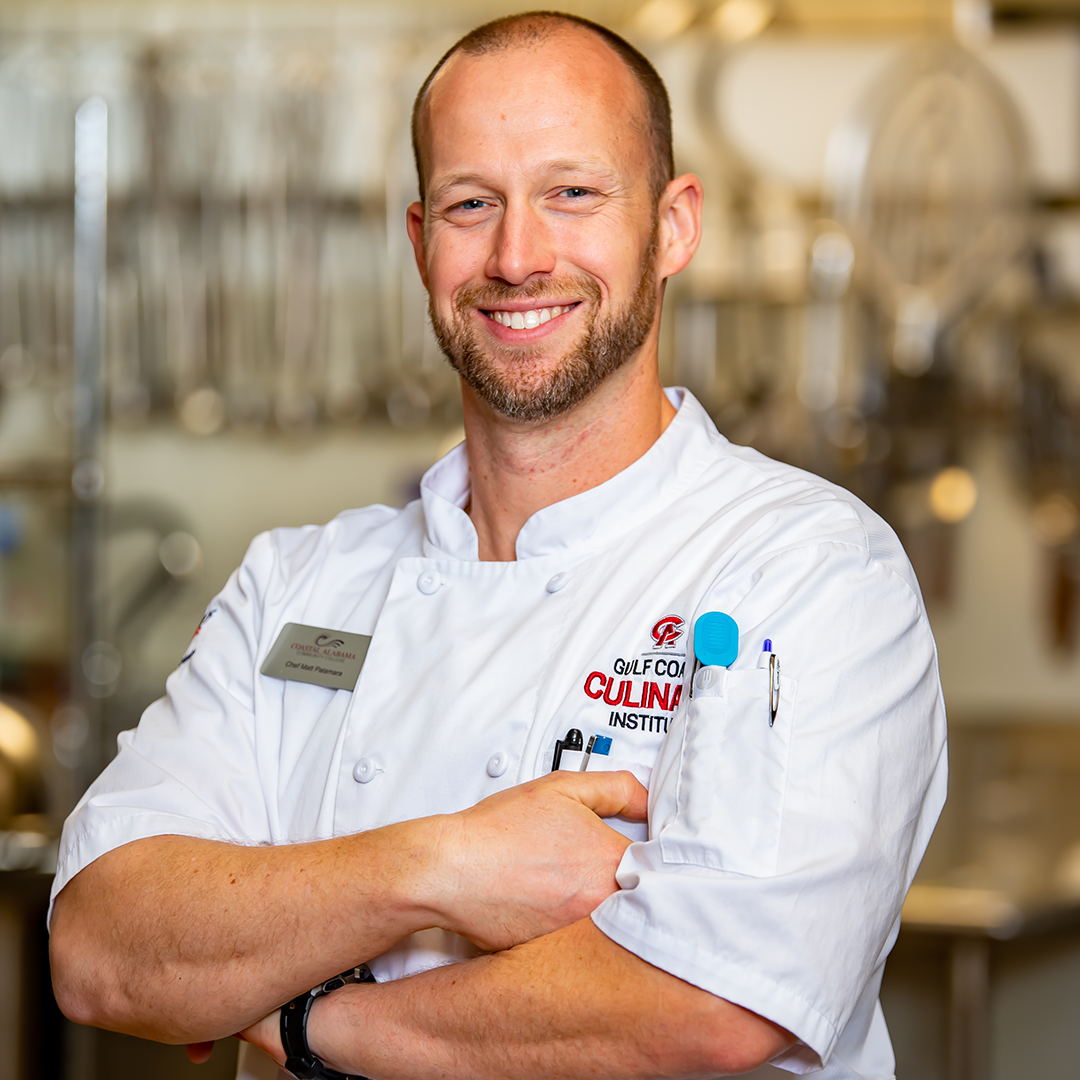 Opportunities for careers in the culinary arts start with top-level instruction, certification and experience and students at Coastal Alabama Community College's Gulf Shores campus have access to all three. Most recently, Chef Matt Palamara, director of the college's Culinary Arts program, passed all American Culinary Federation curriculum to become a Certified Executive Chef. Palamara, who is also working diligently to earn Certified Culinary Educator status, offers students hands-on, accredited guidance in the college's state-of-the-art kitchen every day.
"Being an ACF-accredited program gets our graduates a seat at the table as they move into the workplace," Palamara said. "It tells prospective employers that this person is not just there for summertime work, but trying to build a career and learn as much as possible."
In addition to being a prized instructor, Palamara also gives his students an insider's perspective, having worked as an executive chef in resort kitchens, having hired just the sort of professionals his students are working to become. He was the executive chef at Cobalt Restaurant in Orange Beach before being hired at Coastal Alabama Community College, and said he decided to pursue education because he truly enjoyed guiding the careers of his employees and knew there were better ways to focus his energy.
"I was not only trying to make them better cooks, but better people or human being," Palamara said. "And now I get a chance to help people go out and run their own kitchens and share similar messages with their own staff."
Students enrolled in Coastal Alabama Community College's Culinary Arts and Pastry Baking certification programs are provided training and development of competencies to comply with guidelines as set by the American Culinary Federation.