College Closing Due to Icy Road Conditions
Jan 20th, 2022 Featured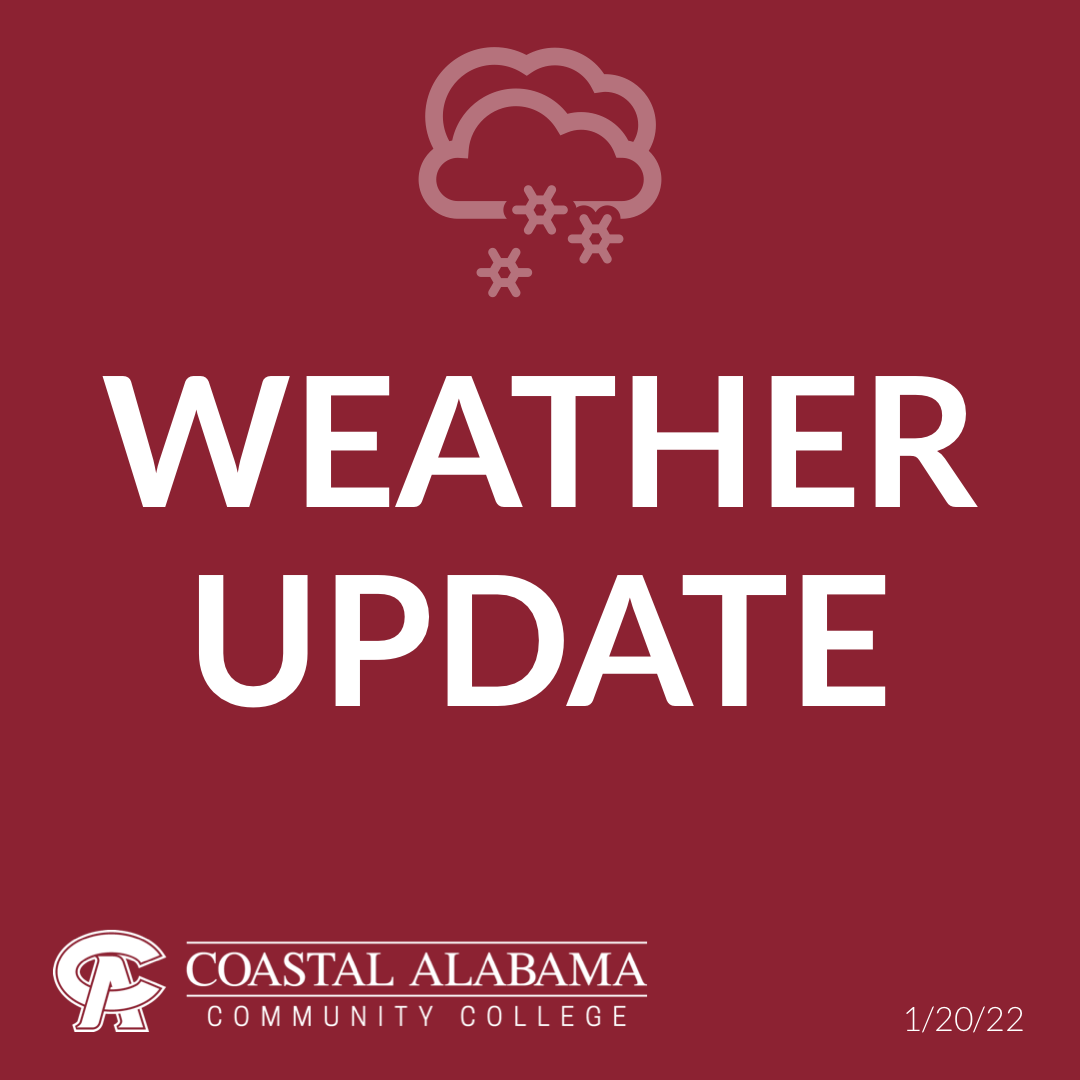 Due to multiple area closures and the potential for icy road conditions, particularly from 6:00 a.m. to 10:00 a.m. Friday morning, all campuses of Coastal Alabama Community College will be closed Friday, January 21.
Aviation evening classes, however, will continue as scheduled tomorrow night.
Employees are to get with their supervisors regarding any virtual/remote work assignments.
Be safe!