Students, Faculty, and Staff on Brewton Campus Donate Hair to the St. Baldrick's Foundation
Sep 29th, 2022 Featured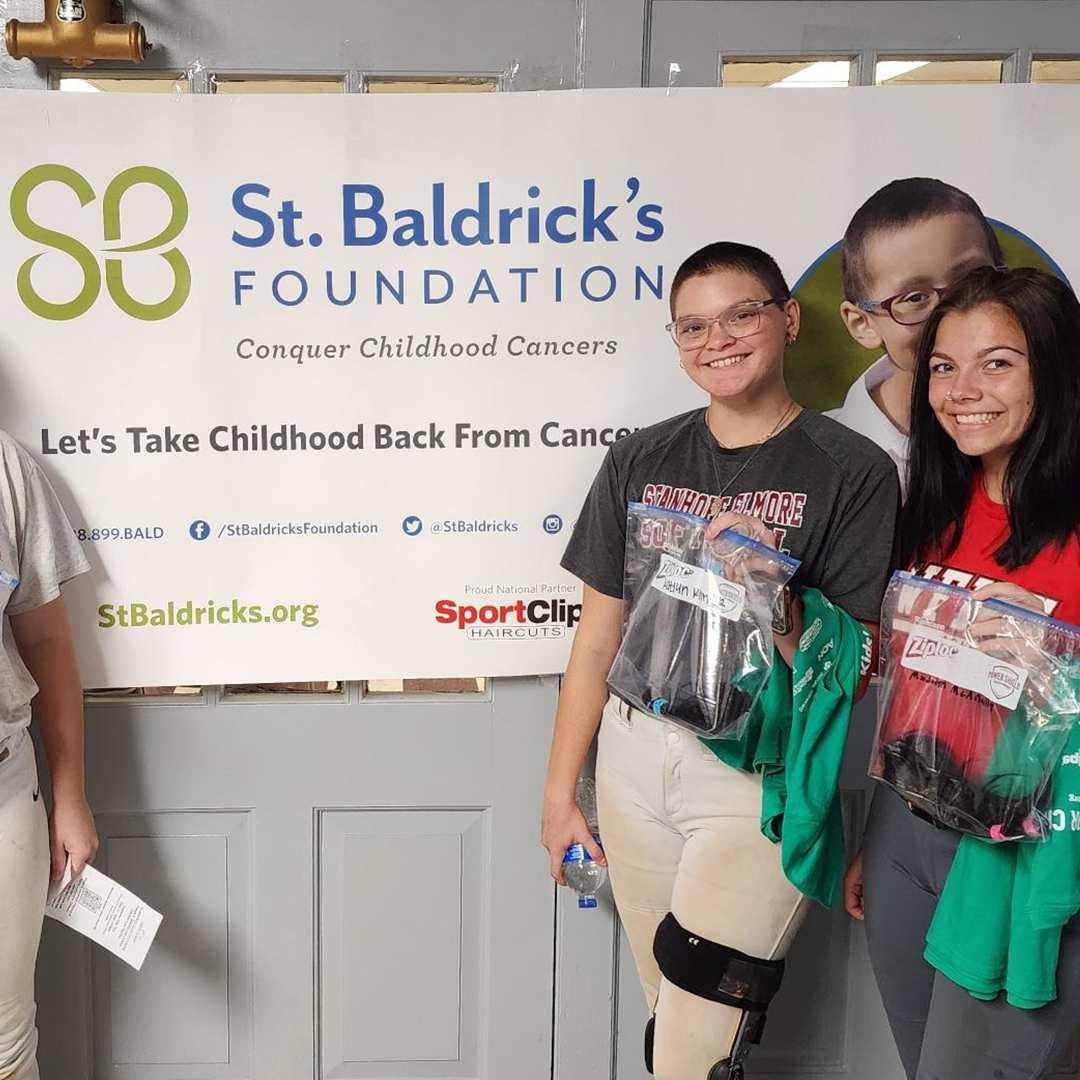 Students and faculty at Coastal Alabama Community College's Brewton campus recently raised hundreds of dollars in support of childhood cancer awareness, in the hopes of reaching their goal of $1,000.
The September 12 event was planned by the Alpha Eta Lambda chapter of the college's Phi Theta Kappa Honors Society, with all funds going to the St. Baldrick's Foundation, which supports cancer research and pediatric oncologists.
PTK Advisor Dr. David Willis said the event achieved multiple goals, and honored those affected by childhood cancer. Willis's wife lost her brother to cancer when he was 15 months old.
"Since September is Childhood Cancer Awareness Month, we thought it'd be a good idea to raise awareness," Willis said. "We also had a lot of fun creating memories and getting back to creating campus culture after the lockdown, where students are participating not only for a good cause, but also to have a little fun."
St. Baldrick's fundraisers are unique in that they challenge participants to shave their heads, and raise money in honor of each person's haircut. Nine students and faculty members volunteered their locks, and all cut hair was subsequently donated to the nonprofit Children with Hair Loss which provides human hair replacements to children and teens facing hair loss related to a medical condition. Three women and Campus Director Dennis Fuqua were among those who sat in the barber's chair for the event.
Donations are still encouraged, and can be made at www.stbaldricks.org/events/mypage/14308/2022.