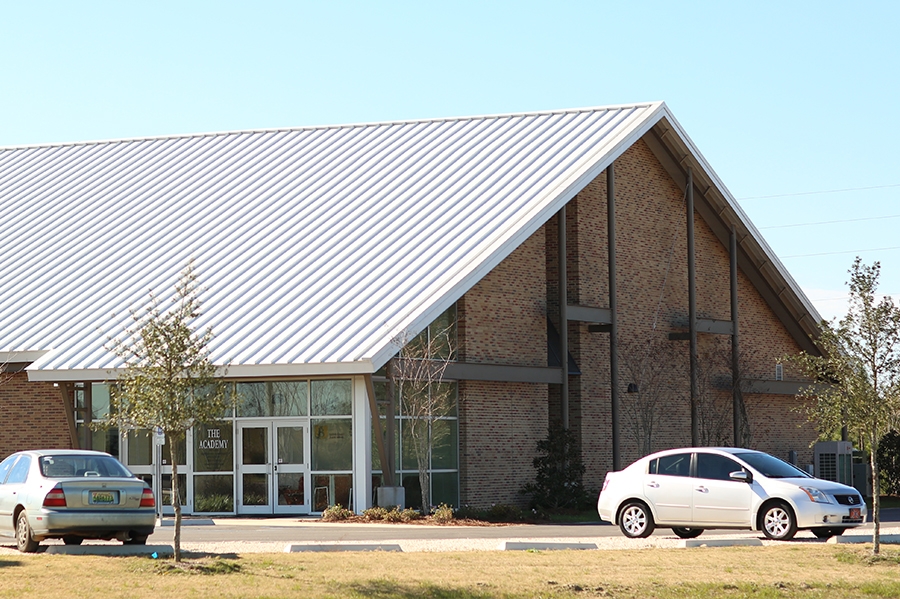 Academy at the Fairhope Airport
(251) 929-7378 8600 C County Road 32
Fairhope, AL 36532
The Academy at the Fairhope Airport is a partnership between Coastal Alabama Community College, the Baldwin County Public School System, and the Fairhope Airport Authority. This state-of-the-art technical training center provides instruction to high school dual enrollment and traditional adult students. Training at the Academy prepares students for high-wage, high-demand careers in welding, electrical and instrumentation, industrial maintenance, and aviation technology. Our degree options include certificates and Associate in Applied Science degrees. https://catalog.coastalalabama.edu/degrees

As industry and construction continue to grow throughout the Gulf Coast, welding remains to be a fast-growing career field. The program is competency-based that includes both theory and hands-on practical application-based instruction. Instruction is provided in various processes and techniques of welding and cutting different types of materials. Students begin with introductory skills and progress to carbon and stainless pipe.

The Electrical and Instrumentation and Industrial Maintenance Technology programs are designed to help students exit the program with hands-on skills and knowledge recognized by industry partners as the key competencies to succeed in the field of instrumentation technology, industrial maintenance, and/or millwright positions. Graduates from these programs have rewarding, challenging careers at numerous manufacturing industries in our area including Austal, Outokumpu, and Chevron.

The Alabama Gulf Coast serves as home to many leaders in the aviation industry, including Airbus, ST Engineering Aerospace, Continental Motors, Segers Aero Corporation, Carlisle, Certified Aviation Services, and UTC Aerospace System. These industries need trained, reliable, and FAA licensed employees to keep their operations moving. Students trained at the Academy begin the coursework needed to earn Federal Aviation Administration (FAA) licensees and enjoy a career as an aircraft technician.
Programs and Pathways Offered
Industry, Manufacturing, & Construction
Welding & Marine