Coastal Alabama Community College Pumps $310.3 Million into Local Economy
Feb 13th, 2023 Featured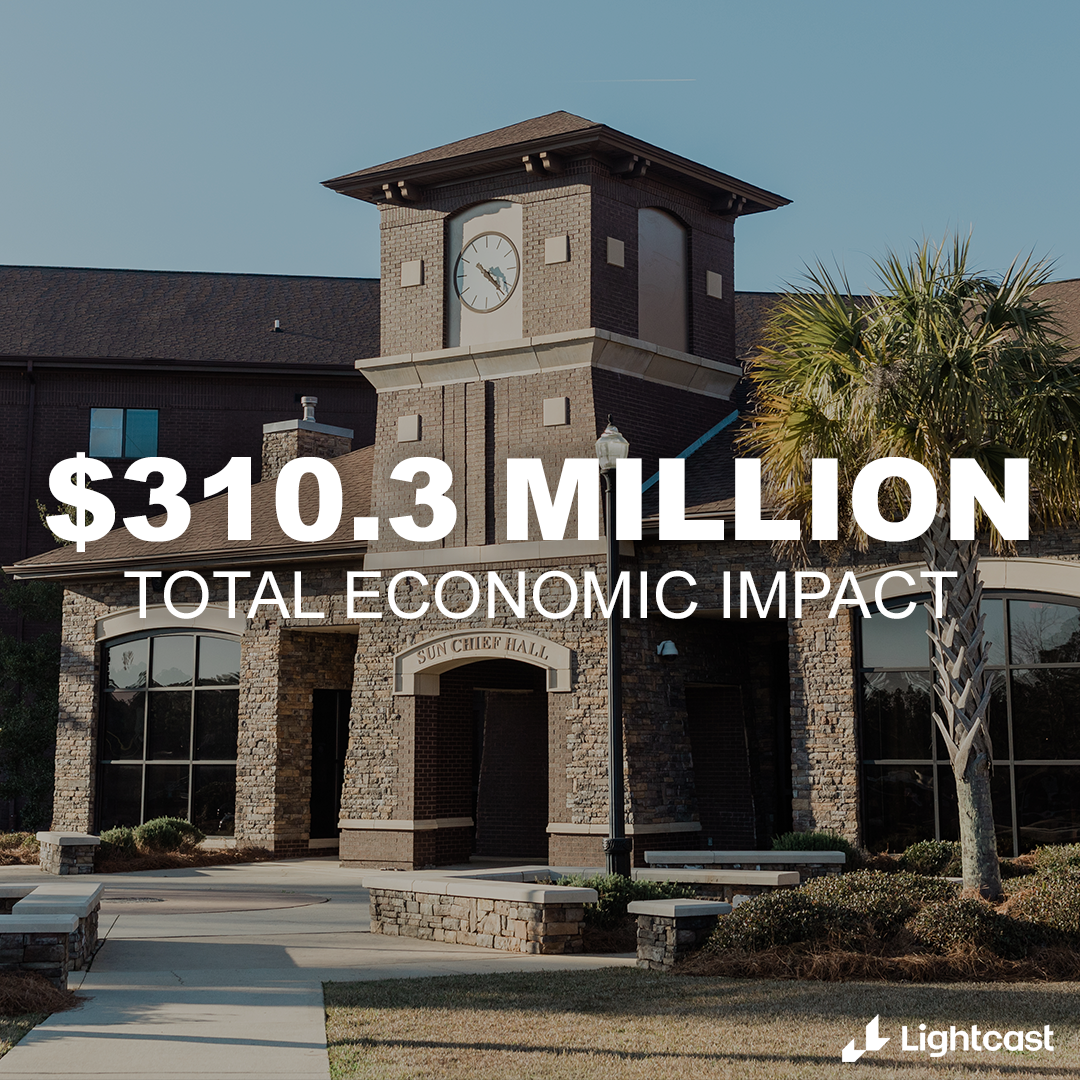 Students and alumni of colleges within the Alabama Community College System (ACCS) add $6.6 billion to Alabama's economy, supporting one out of every 27 jobs in the state, according to an economic impact report released Monday.
The independent, 102-page report by Lightcast estimates the Alabama Community College System directly impacts 98,923 jobs in the state, representing about 2.7% of Alabama's gross state product. Additionally, taxpayers see a net benefit of $1.1 billion in added tax revenue from students' higher lifetime earnings and increased output to businesses.
Each college within the ACCS also received local economic impact results, and Coastal Alabama Community College's report reflected a true "impact". In fact, Coastal Alabama's annual impact totaled $310.3 million in added income to the area. Thinking in terms of jobs, one out of every 89 jobs in the College's service area is supported by the activities of Coastal and its students.
With nearly 9,000 credit students and more than 1,600 non-credit students, Coastal Alabama's reach is far and wide in its nine-county service area in southwest Alabama. And these students are feeling the impact as they gain $7.80 in lifetime earnings for every $1 they invest in Coastal Alabama.
Taxpayers are receiving benefit from the College, as well, as they gain nearly three times the added tax revenue and public sector savings for every $1 they invest.
Coastal Alabama Community College's mission is to invest in the success of ALL students. With this mission in mind, the more than 700 employees of the College turn their passion into results as they turn out students far and wide in a variety of career and college pathways. And, those results equal more money in the pockets of alumni as graduates from Coastal Alabama will see an increase in earnings of $8,900 each year compared to someone with a high school diploma working in Alabama.
Of course, for any who wish to upskill or wish to obtain a higher degree (meaning a higher wage), Coastal Alabama's adult education programs (i.e. GED), workforce development programs, and academic programs provide a multitude of options for the residents in southwest Alabama and in neighboring counties and states.
"Our goal is to be the vehicle that takes our students where they want to go," Dr. Craig Pouncey, President, said. "Everyone's goals and successes look different, and we acknowledge that and provide options for our students to reach those goals. Our economic impact report just reflects the passion our employees have to help students get there. And our alumni are a special group of people who we proudly call our own."