Educational Talent Search
You dream of things, places and a life you deserve.
Where you'll live, what you'll drive, how you'll get there.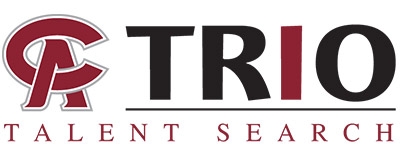 Coastal Alabama and Educational Talent Search are here to help you. Talent Search is a free program that provides academic, career and financial counseling to economically disadvantaged youth in grades six through twelve, and supports them in graduating from high school and continuing on to complete their postsecondary education.
Through Talent Search, we can help you make decisions NOW that will positively impact your future.
Services
Talent Search services include:
Motivational Counseling
Academic Advisement
Career Awareness and Counseling
Individual Counseling
Tutoring
Study/Test Taking Skills
Enrichment Activities
As you get closer to high school graduation, Talent Search also offers services that will give you an inside edge on the college or technical school applications process. We can help you find available scholarships and other types of financial aid.
Talent Search can assist you with:
Campus Visits
College Applications
College Enrollment Assistance
ACT/SAT Prep Workshops
Financial Aid/Scholarship Workshops
Talent Search is here to help you get through school and show you options for after graduation. Whether you are interested in a two or four year college, technical college or even the military – there are options out there. Our goal is to help you explore them.
Eligibility
Coastal Alabama houses the TRIO Educational Talent Search program. A student is eligible if he or she:
Has completed the eighth grade, is at least 11 years old but not older than 27, and has completed the fifth grade.
Each participant must currently attend a high school in the service area:

Choctaw County High School
Southern Choctaw High School
Wilcox Central High School
Thomasville Middle School
Thomasville High School
Clarke County High School
Wilson Hall Middle School
Jackson High School
Sweet Water High School
Hillcrest High School
Flomaton High School
Monroeville Middle School
Monroe County High School
J. U. Blacksher High
Escambia County High
W.S. Neal High School
Leroy High School
Camden School of Arts & Technology

Has a need for academic support in order to pursue successfully a program of education beyond high school
Cost
ALL of the services and activities provided by Talent Search are at NO COST to the students or their families.
Apply
Students should submit an application to either their school counselor or their Project Specialist.
About TRIO Programs
Our nation has asserted a commitment to providing educational opportunity for all Americans regardless of race, ethnic background or economic circumstance. In support of this commitment, Congress established a series of programs to help low-income Americans enter college, graduate and move on to participate fully in America's economic and social life.
These programs include Talent Search, Upward Bound, Upward Bound Math/Science, Veterans Upward Bound, Student Support Services, Educational Opportunity Centers, and Ronald E. McNair Post-Baccalaureate Achievement.
Coastal Alabama currently offers Talent Search, Upward Bound and Student Support Services.
Coastal Alabama currently serves 1,386 students through its Talent Search program. Over 302,000 Americans are enrolled in 461 Talent Search TRIO programs.